Plus Size Mesh Patchwork Burnout woman Top
Description
* Title: Plus Size Mesh Patchwork Burnout woman Top
*Material:Polyester
* Season:Summer,New Arrivals
* Ketword tag:wholesale plus size dresses
size chart: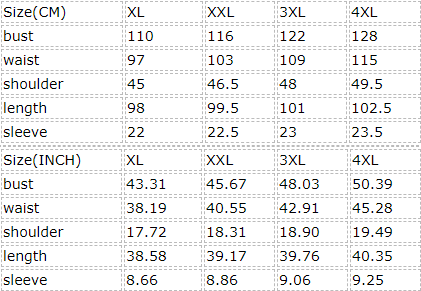 Return Policy
Processing & Delivery
2-7 Days For Order Process + 3-30 Days Delivery Depends on The Shipping Method You select.
Return Policy
30 Days Money Back Gurantee since Parcel Signed up Date
Payment Methods
Payment Methods
Paying with Paypal
1. With PayPal, you can send payment quickly and securely on-line.
2. Through PayPal, you can pay with credit card, debit card, or bank account balance.
3. Once your order is submitted, you will be redirected to PayPal's
Contact us
support@lennyfashion.com